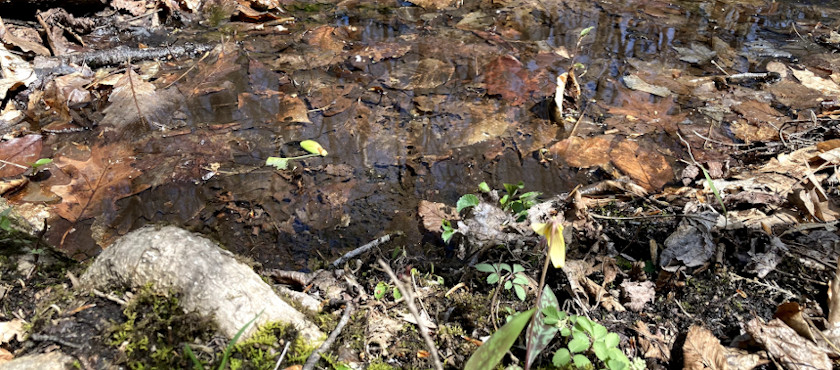 Brass Castle Creek
Washington Township, Warren County NJ
Date of Last Revision: December 9th, 2021
It is great that people like you are interested in us, and have accessed and are using our web site. To that end, we have a responsibility to tell you this site is gathering information about you as you use it. This page describes how this information will be used. So here it goes:
This privacy notice discloses the data privacy practices for Support Roaring Rock Park ("SRRP", "we", "our" or "us"), our website, blog and email newsletter service ("Sites"). This privacy notice applies solely to information collected by these Sites, except where stated otherwise. It will notify you of the following:
What information we collect
With whom it is shared
How it can be corrected
How it is secured
How policy changes will be communicated, and,
How to address concerns over misuse of personal data.
Information Collection, Use, and Sharing
We are using hosted web based internet service providers ("Providers") who provide us valuable electronic communication tools which we use to provide you, the general public, information about ourselves and our activities. The Providers are gathering data about your usage on their Sites according to their own data privacy and usage policies. The Providers maintain their own data privacy policies which you may download directly from their sites.
We only have access to/collect information that you voluntarily give us and the Providers via email, form submissions or other direct contact from you. We do not sell or rent this information to anyone. That said, the Providers may do according to their data privacy policies.
We will use your information to respond to you, regarding the reason you contacted us, and contact you in the future about our activities. We do not share your information outside of our organization, other than as necessary to meet our legal obligations and to respond to law enforcement requests.
Unless you ask us not to, we may contact you via email via our email newsletter service in the future to tell you about upcoming events, our activities, solicit donations and volunteer help, or changes to this privacy policy.
Your Access to and Control Over Information
You may opt out of any future contacts from us at any time. You can do the following at any time by contacting us via the email address or phone number provided on our website:
See what data we have about you, if any.
Change/correct any data we have about you.
Have us delete any data we have about you.
Express any concern you have about our use of your data.
If, after consenting and subscribing to our email newsletter service, you decide later on to opt out of future email correspondence from us, may unsubscribe by
Clicking on the 'Unsubscribe' link located at the bottom of our email newsletters, or
Contacting us using either the phone number or email address provided on our website
Sharing
We do not share aggregated demographic information with outside advertisers. That being said, as this is a hosted web site, the Provider may be doing this according to their terms of use and data privacy policies.
Security
We take precautions to protect your information. When you submit sensitive information via the Sites, your information is protected both online and offline.
As we have mentioned, our website is hosted on a online, internet accessible platform ("Platform") provided by the Provider. The Platform allows us to provide you information about ourselves and our events. Your data may be stored through the Platform's data storage, databases and the general applications on it. They store your data on secure servers behind a firewall.
Wherever we collect sensitive information (such as personal identification information), that information is encrypted and transmitted to the Platform in a secure way. You can verify this by looking for a closed lock icon at the bottom of your web browser, or looking for "https" at the beginning of the address of the web page.
Cookies
Our web site uses "cookies". A cookie is a piece of data stored on a site visitor's hard drive to help us improve your access to our site and identify repeat visitors to our site. Cookies can also enable tracking your usage on this site, and other web sites on the internet, to enhance your experience.
The Provider and its business partners may use cookies on our site according to its terms of use and data privacy policies. We have no access, influence or control over how these cookies are being used for these purposes.
Links
This web site may contain links to other sites. Please be aware that we are not responsible for the content or privacy practices of such other sites. We encourage our users to be aware when they leave our site and to read the privacy statements of any other site that collects personally identifiable information.
Notification of Changes to this Policy
This data privacy policy shall be maintained and available on our website.
If you feel that we are not abiding by this privacy policy, you should contact us immediately via email at info [at] srrpnj [dot] org.